Learn more about your water: where it comes from, how it's treated and how it can be used in your area.
We visit towns in our region to understand the needs of different communities. Meet us at an upcoming event or get in touch if you'd like us to to visit your town.
Your town's water
Click on a town in the map below to find out about:
water restrictions
water supply and treatment
sewage
pricing
standpipes
projects and planned works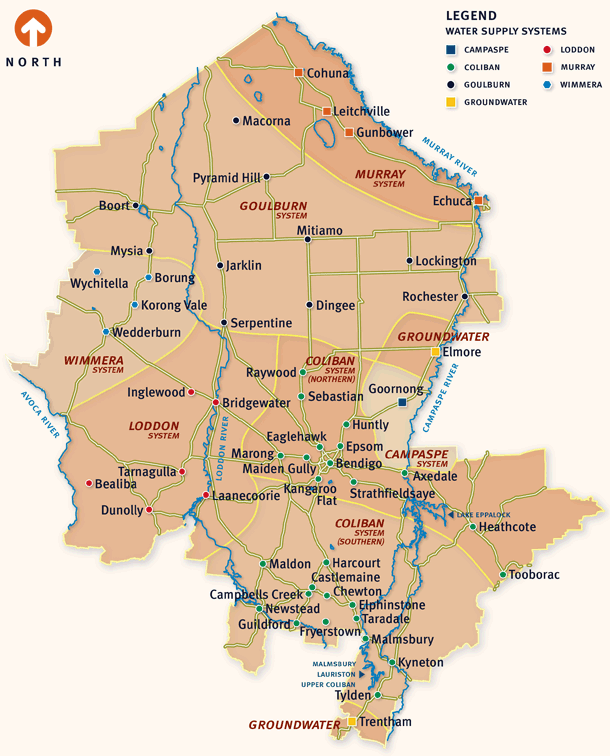 Community Pop Ups
The Community Pop Ups program gives you an opportunity to meet with our staff face to face.
We understand that different communities have different needs and we value your feedback. It helps us to better understand the communities where we provide services.
If you would like us to visit your town or attend a local committee meeting, email communications@coliban.com.au or contact us.
Click the Connect Coliban logo below to find out when there will be a Community Pop Up near you.

Last updated on 12 Aug 2021