Malmsbury, Upper Coliban and Barkers Creek reservoirs closed to on-water recreation - Monday 19 October 2020
Malmsbury, Upper Coliban and Barkers Creek reservoirs are temporarily closed to on-water recreation as there is a risk to on-water users when they reach capacity and spill.
Lauriston Reservoir remains open for on-water recreation, and all four reservoirs are open to visitors and for shoreline fishing.
The closures are in accordance with our Recreation Area Management Plan (PDF 1.6MB), which requires the closure of the reservoirs to on-water recreation once approaching full supply level.
Water levels for Malmsbury, Upper Coliban and Barkers Creek reservoirs will be reviewed on Monday 26 October 2020 to determine when they can reopen.
When visiting our reservoirs please remember to practice personal hygiene and physical distancing, remaining 1.5 metres from other visitors.
On-water access improvement works - Thursday 10 September 2020
We're working to improve car parking and boat ramp facilities at Barkers Creek and Upper Coliban reservoirs. Both projects are being delivered with funding from the Victorian Fisheries Authority and Better Boating Victoria.
Barkers Creek Reservoir
We have upgraded the boat ramp and car park to give visitors better access to on-water recreation. 
Premier Mine Road, Upper Coliban Reservoir
Stage 1 works to convert the current on-water access point to a publicly accessible boat ramp have been completed. Stage 2 works on the car park will begin in December 2020. 
On-water recreation
Enjoy our Upper Coliban, Lauriston, Malmsbury and Barkers Creek reservoirs all year round.
 
Shoreline fishing, kayaks, canoes and small portable craft (car toppers) with electric motors are permitted at Upper Coliban, Lauriston and Malmsbury Reservoirs. 
Barkers Creek Reservoir is currently open to kayak and canoe use only.
Small portable craft, or car topper, means you are able to transport your craft on a roof rack and is limited to 12 foot in length, with only 2 persons permitted in any one vessel. 
There is a single designated entry/exit point for each of the reservoirs. On-water users cannot land or exit their craft at any location other than the single designated entry/exit point.
Our rules for on-water recreation include: 
On-water hours of operation
Daylight hours
Number of people in a vessel
As per vessel design limit.
Fuel motors on boats 
To protect our treatment plants and the supply of drinking water to our customers, fuel powered boats are not permitted at Malmsbury, Lauriston and Upper Coliban reservoirs. Petrol or diesel engines will need to be removed before arriving at the reservoir.
Petrol or diesel engines are permitted on boats at Barkers Creek but are not to be used. 
Inflatables
Only permitted if they have an Australian Builders Plate (compliance plate).
To prepare for your visit
Please check the conditions of access:
Please refer to the signage in place at our reservoirs. The signs identify hazards (ie: slips, trips, falls and drowning), areas of restricted access and safety information that must be followed.
For further information refer to our Recreation Area Management Plan (PDF 1.6MB)
Our reservoirs are managed, protected and regulated under Coliban Water By-law No. 13 - Recreation Areas (PDF 408KB)
Here is our Quick Guide for visitors (PDF 4MB)
Water safety information
Please take note before getting on the water.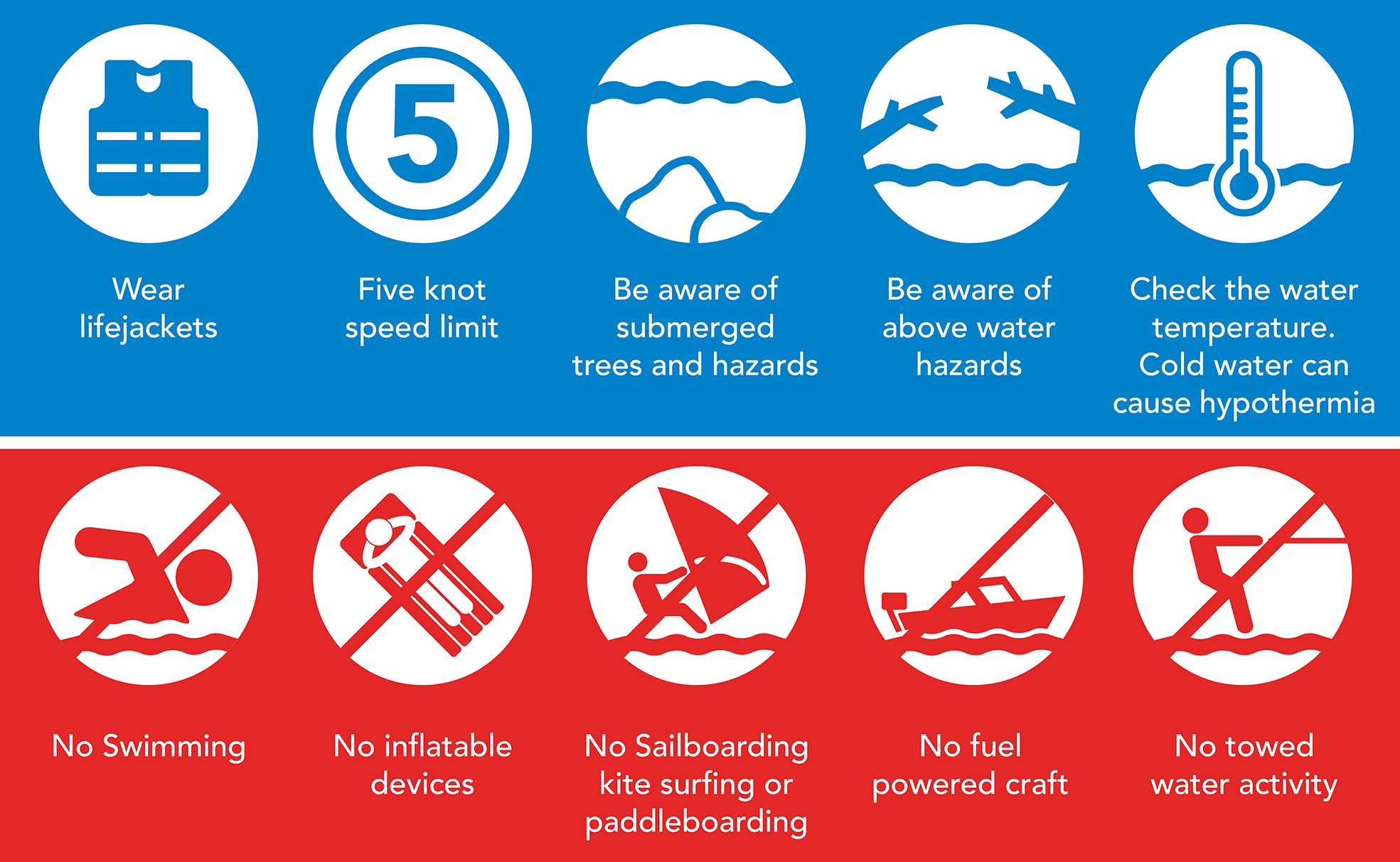 Fishing
You can fish from the bank year-round at most of our visitor recreation areas. You'll need a current recreational fishing licence from Fisheries Victoria.
Keep an eye out for the fishing symbol on our signage.
Look after our reservoirs
Balance recreation with responsibility. Follow our signs 'No, Please, Do' to help us protect these areas for local communities and future generations. You may see some or all of the signs below at our reservoirs, keep an eye out.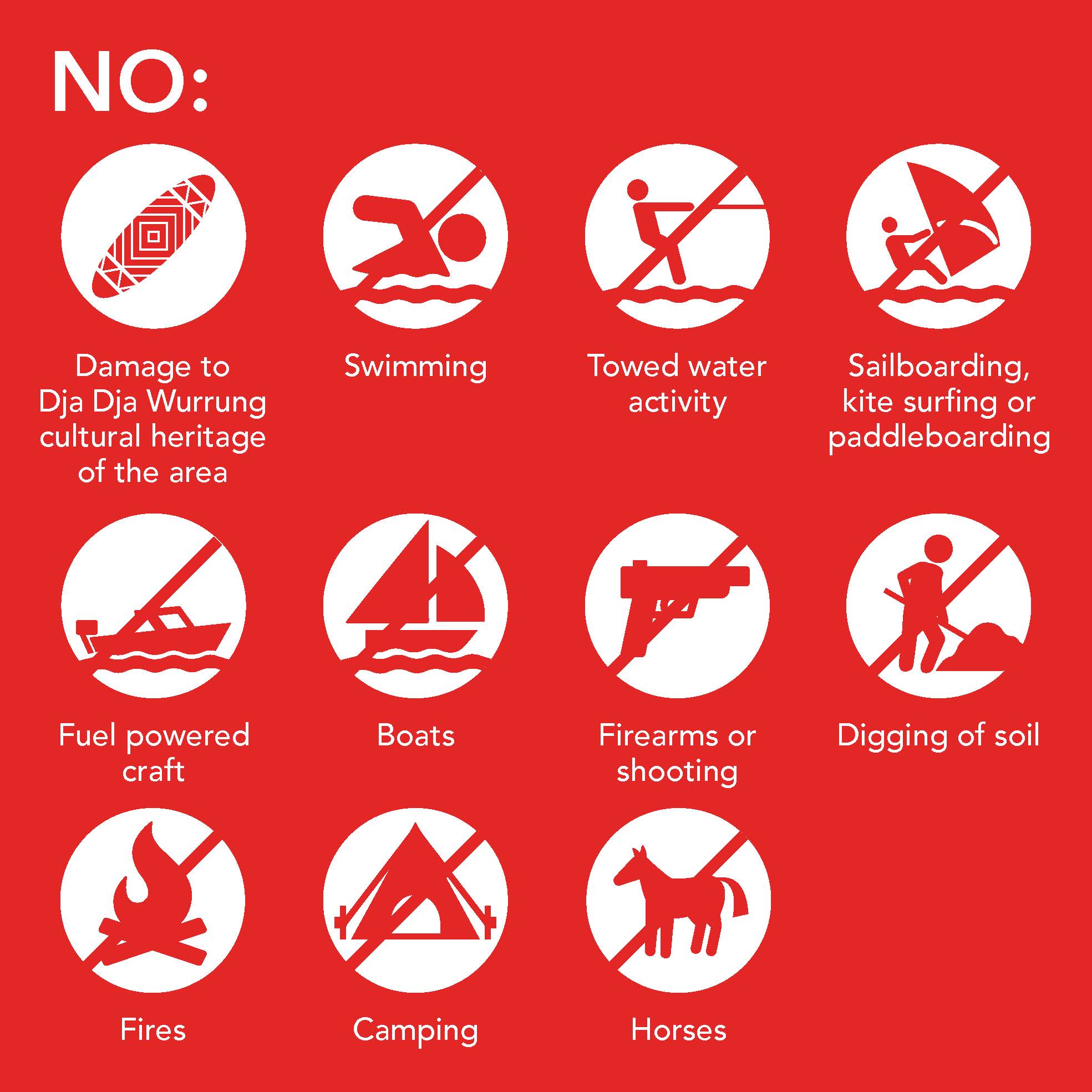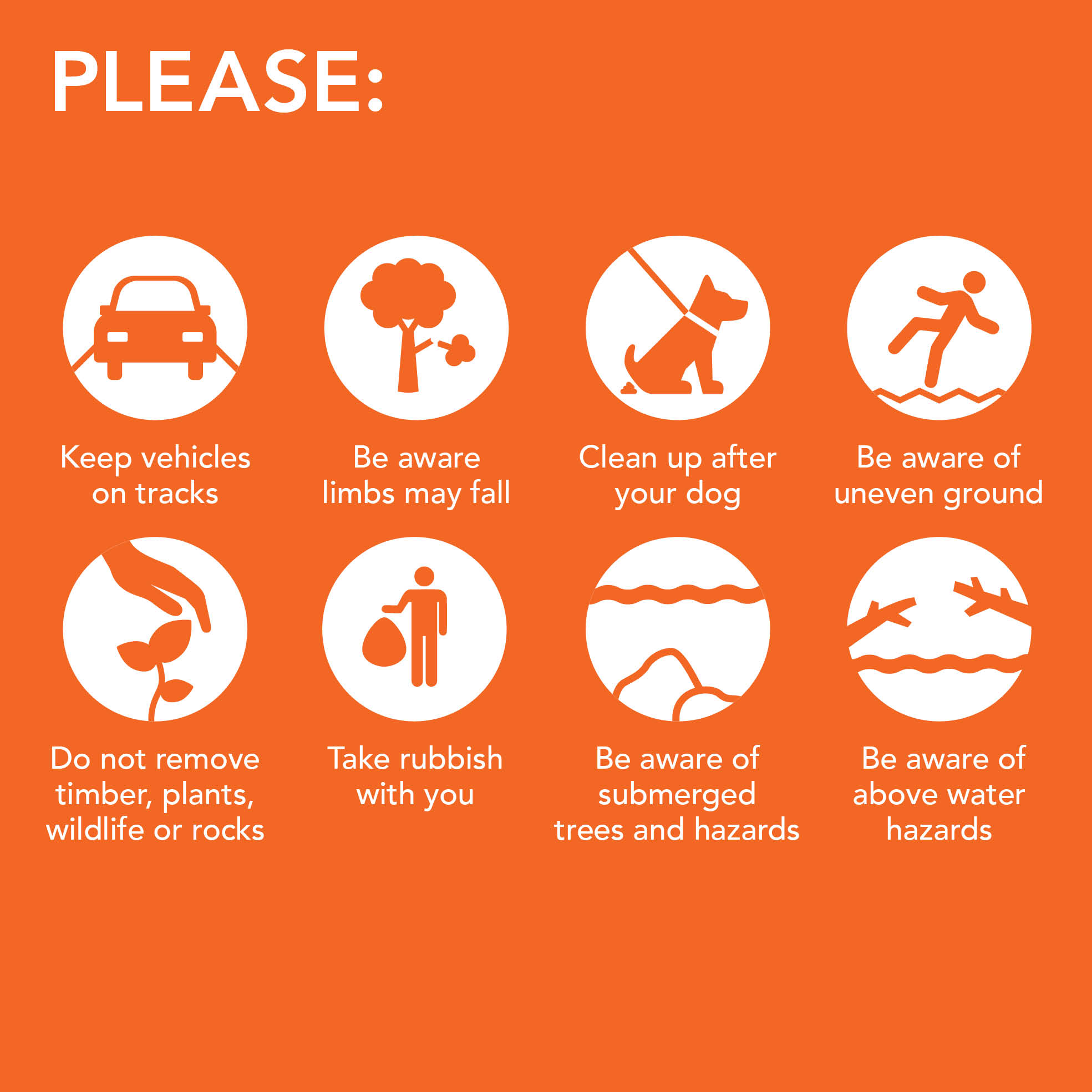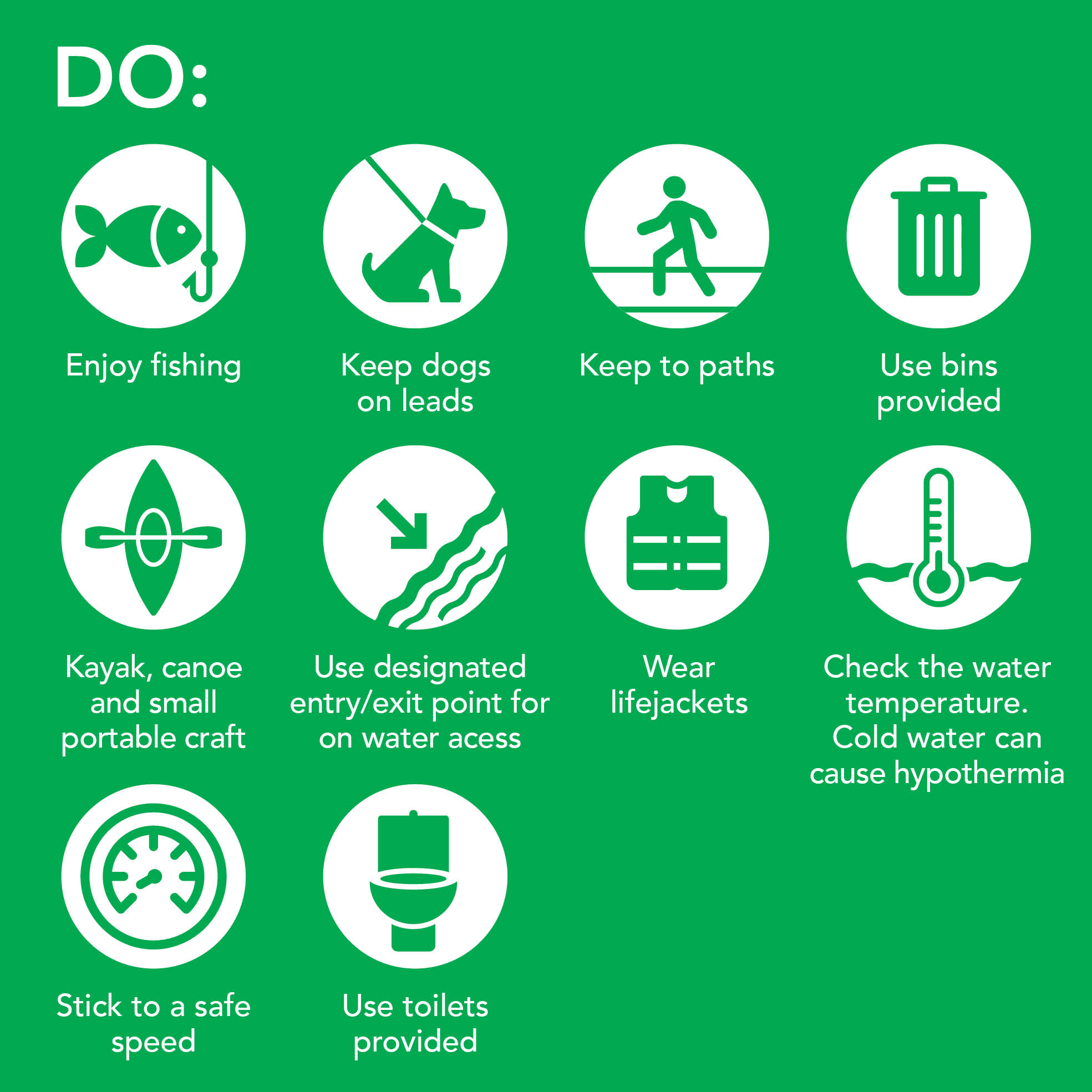 Picnic and barbecue areas
Free picnic areas and barbecue facilities are available at a number of our recreation areas. Malmsbury and Lauriston Recreation Areas also have sheltered seating.
Accessible facilities including toilets and picnic areas are provided in some locations, including Lauriston Recreation Area.
Last updated on 19 Oct 2020