Our water and wastewater themed activities are perfect for:
Scouts
Guides
Play groups
Any time!
Storytime Collection
Colouring sheets
These can be used as a water conversation starter, quiet time activity or both!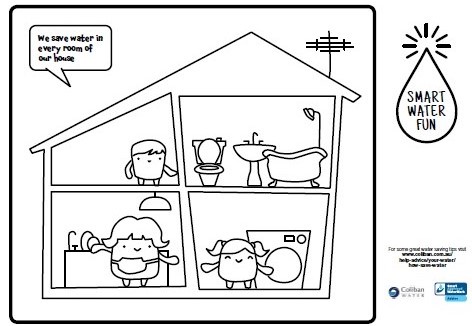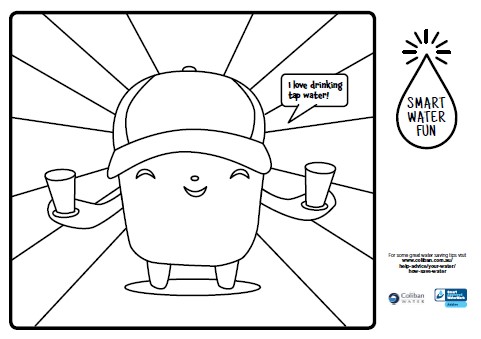 The Australian Water Association has water- and sustainable development goals- themed colouring sheets available here.
Save water at home and win
Preschoolers

Did you know a Water Hero is someone who uses water carefully and makes tap water their main drink?
Print our Water Hero booklet (829.4KB) with signs and suggestions for becoming a Water Hero. 
Adult help is recommended for cutting out signs. Customers in our region are invited to share a photo of your preschooler Water Hero in action at home - we'll send out a cape!  Images may be shared on social media.  Send photos to communications@coliban.com.au.
Community members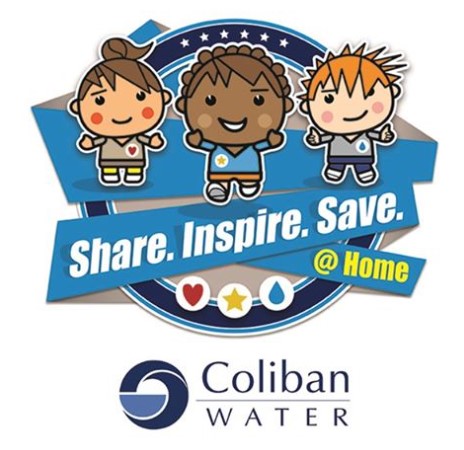 Community members are asked to share videos and images explaining how they save water within the home and garden.  
Winners will be sent a fun water efficiency prize package.
To enter: Parents /caregivers/adults  are asked to 'Like' our Share Inspire Save Facebook page and post the video or images.
Entries close last Wednesday of each school term.
See links in the comments for ideas.
Full terms and conditions are available at https://bit.ly/36eOCb6
Water Cycle 
Learn about the water cycle with a mix of online and hands-on activities: 
Puzzles
Our fun and educational Coliban Water Activity Book (PDF 3.3MB) is available to print!  You may prefer our 5 page version (PDF 539.42KB) to reduce printing.
Activity book answers are available here.
Last updated on 15 Jul 2020