Welcome to the online learning festival!   
National Water Week is a good chance for individuals, communities and organisations to build awareness around the value of water. Access to clean water is hugely important to our daily lives, and it's down to all of us to protect our water environments and resources, and use water wisely. Our online learning festival is designed to engage students and community members at school or home.
Events
Full program now available. Please register HERE to let us know who is participating.
Don't miss: 
1. Festival launch and poster competition winners announcement:
2. Eaton Gorge Theatre Company's 26 minutes Tapstar Saves Water performance: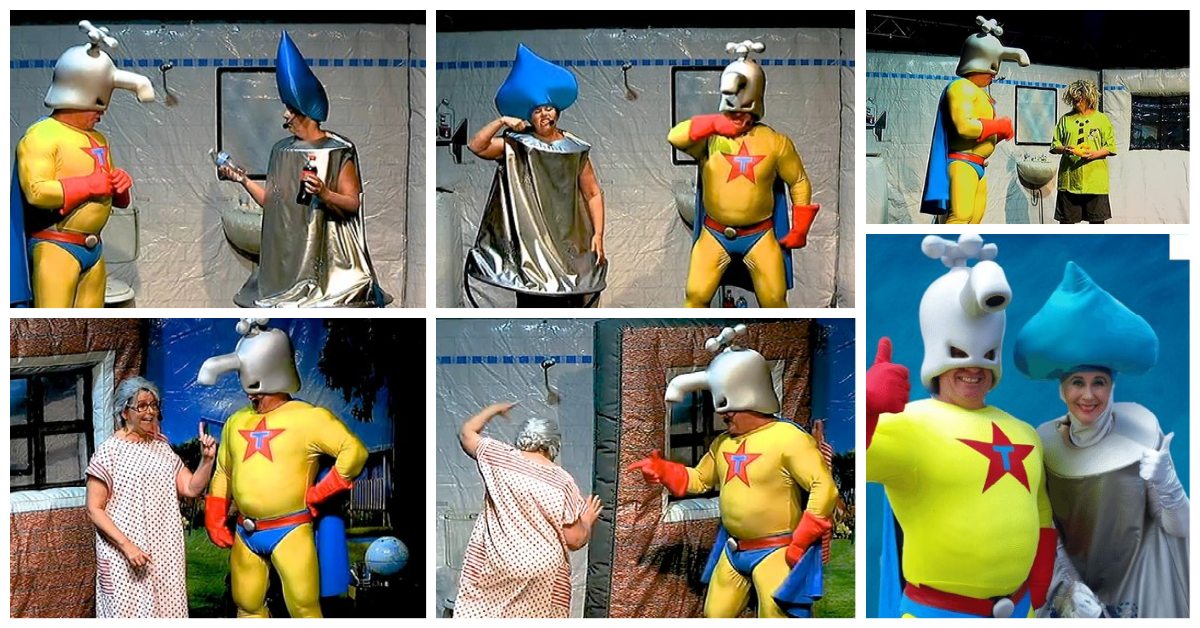 Support materials:  Coliban Water Activity Book
 (PDF 3.3MB)
Available until  Sunday 15 November 2020. Perfect for: Kindergarten – Grade 4
3. Curious Creatures, Wild Minds Book Week interview with award winning author and illustrator Meg Humphrys:
Meg talks about her book, When Water Lost Her Way, which features the water cycle and a very curious creature – a cave salamander!  Find out how Meg combined her interests in art and science to create a fictional story about a scientific process.  Suitable for Upper Primary (& book lovers of all ages!)
4. Celebrate with Nova Peris OAM, Melbourne Water's Principal Advisor Aboriginal Engagement: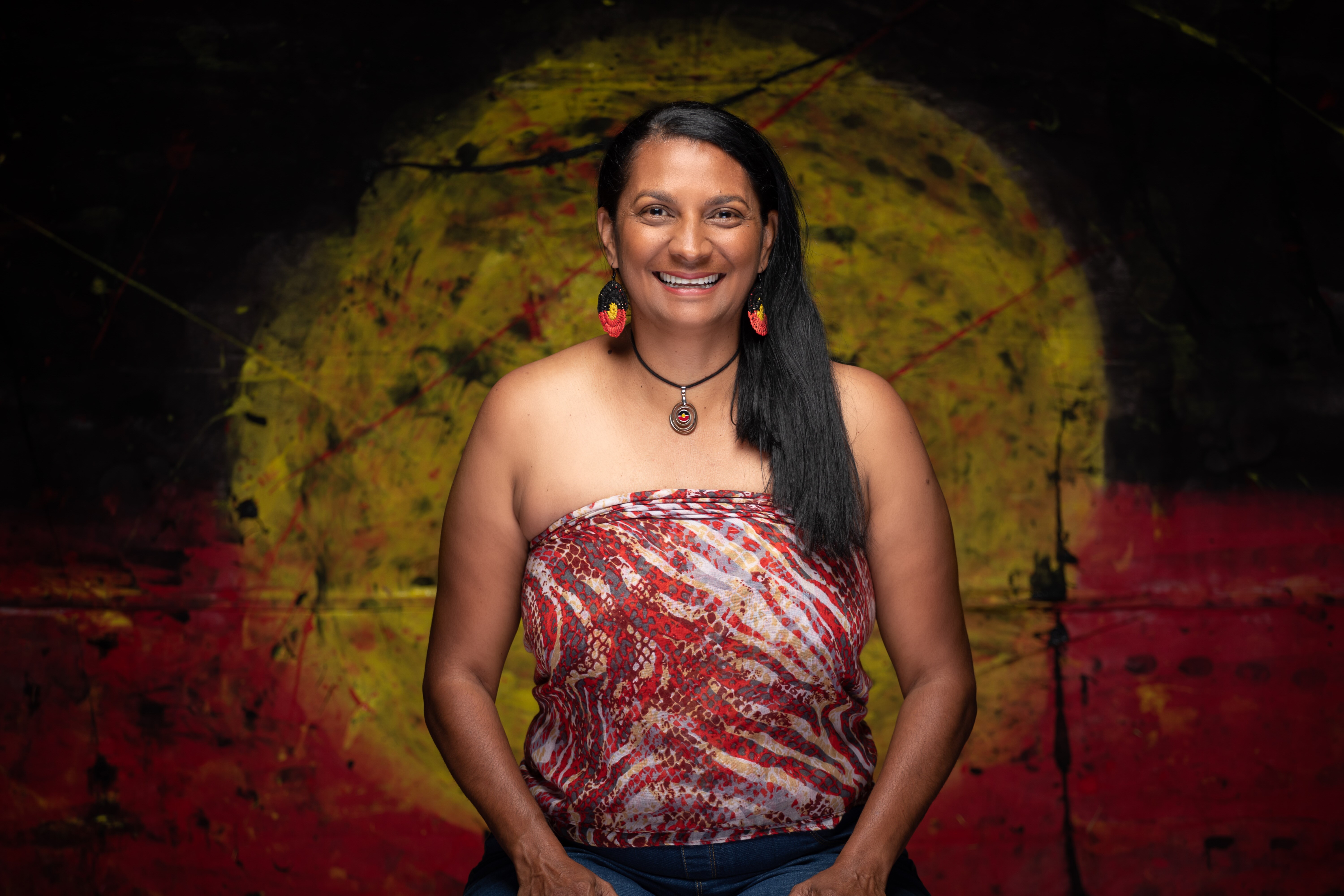 Listen to Nova's reflections, with an Aboriginal perspective, on the National Water Week theme 'reimagining our water future'. 10:00 – 11 am Tuesday 20 October 2020. Registration required. Primary, Secondary and Community
5. Waterwise documentary, with question sheet: 
Kids Teaching Kids Director Arron Wood presents a documentary about the innovations in water management since the Millenium drought (1996 -2010). He talks with farmers, town planners, irrigators and park rangers, tours the desalination plant, goes underground at the MCG and learns more about the Werribee sewage treatment plant, to see how recycled water is being used for industry and in new housing developments. Question sheet available - recommended for secondary school students and community members.
What else can you expect?
Storytime Videos
Mindfulness
Science experiments and STEM
Urban Water Cycle, waterways and water efficiency and innovation resources
All activities are free of charge and the links will remain available after the festival.  Some sessions will be live broadcasts.

Poster competition
Thank you for the fabulous poster competition entries.  The competition closed on 18 September 2020.  Regional winners will be announced in the week of 12 October 2020 on our facebook page.  State winners will be announced in the launch video for our Online Learning Festival. The video will be shared to our facebook page and linked to here when available.
Short film competition
AWA also run an annual National Water Week short film competition for primary and secondary students.  The 2020 theme is: How can we reimagine our water future? Students should ask themselves: how can we rethink the way we use and reuse water to ensure there's enough of it in the future? How can we conserve valuable water resources? What actions can individuals, communities, local councils or governments take towards a more sustainable water future? More information available here.
Resources
AWA has a list of water resources, including Indigenous water, water cycle, flushing water and saving water
Recycled water use in our region
See how they save water at the Blue House.
2020 poster competition
Region winners
2019 poster competition
Region winners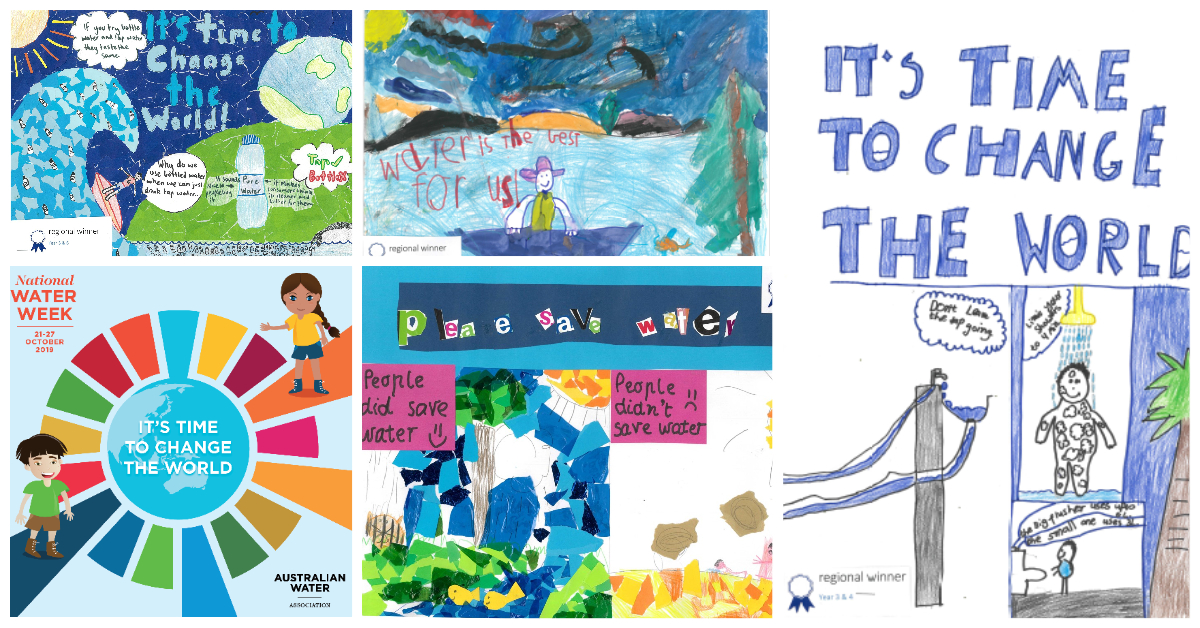 State winners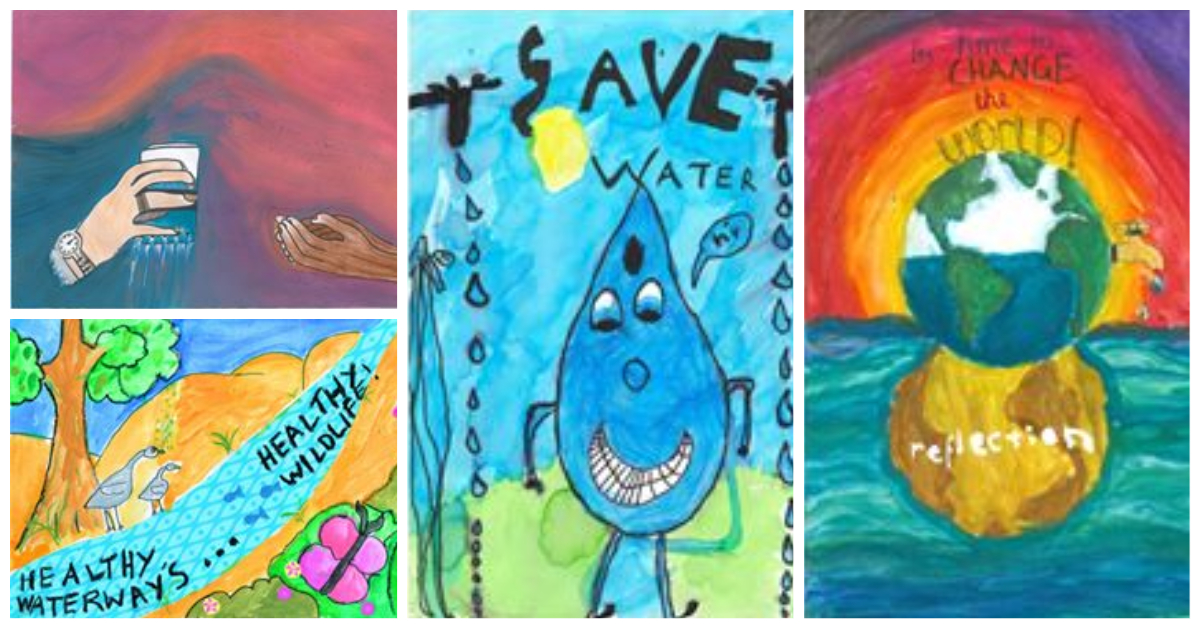 Last updated on 19 Oct 2020