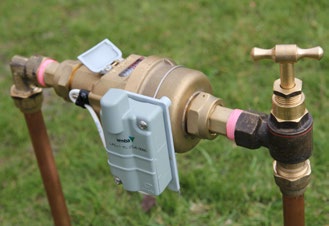 We're adding digital data loggers to all existing urban water meters to record water use for billing and data analysis.
Data loggers will help us:
quickly detect potential leaks – to save you water and money
take more accurate meter reads when we can't access your meter
spot abnormal water use patterns
We've started the final stage of the rollout in Marong, Sebastian, Raywood, and Axedale and expect to complete it by December 2020.
From there, we'll move on to Bendigo, Huntly, and Strathfieldsaye, starting early 2021.
To find out more about this program, click the link below.

Find out more
To learn more about our Digital Metering Program, visit Connect Coliban, see our Frequently Asked Questions (155KB), our Digital Meter Brochure or contact us.
Last updated on 12 Aug 2021